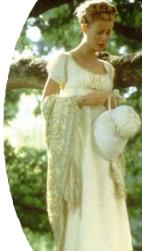 Gwyneth Paltrow
C/O Creative Artists Agency
9830 Wilshire Blvd
Beverly Hills, CA 90212 USA
With her blue-green eyes and long, slender frame, Gwyneth Paltrow is being held up against such classic actresses as Audrey Hepburn and Grace Kelly for her beauty, cleverness, and class. Formerly known only as "that English actress that was engaged to Brad Pitt," Gwyneth stunned the world when she won an Academy Award for her outstanding performance in Shakespeare in Love.
In truth not British, Gwyneth was born in Los Angeles to noted film director Bruce Paltrow (with whom she appeared in Duets) and Tony-award winning actress Blythe Danner. When Gwyneth was eleven, the family moved to Massachusetts where her father began working in summer stock productions in the Berkshires. It was here that she received her early acting training under the tutelage of her parents. In 1991, she quit the University of California and began to actively pursue a career in acting. She made her film debut with a small part in Shout and then as "Young Wendy" in Stephen Spielberg's Hook.
It was her performance in the title role of Emma Woodhouse in Emma that led to her being offered the role of Viola in Shakespeare in Love. She broke her much publicized engagement to actor Brad Pitt in 1997 citing as the reason the fact that neither she nor Pitt felt that they could pursue their respective careers and at the same time maintain a happy marriage. They remain good friends.
A tall, wafer thin, delicate beauty, Gwyneth Paltrow is a consummate professional and a highly skilled actress who appears to possess everything necessary to achieve super stardom. She is set to star apart from Emma co-star Jeremy Northam once again this summer in the time-transcending romantic thriller "Possession."
Films I have seen and reviewed starring Gwyneth Paltrow:
---
---
Filmotography:
Royal Tenenbaums, The (2001) .... Margot Tenenbaum
Shallow Hal (2001) .... Rosemary Shanahan
Possession (2001) .... Maud Bailey
Pootie Tang (2001) (uncredited) .... Herself
Anniversary Party, The (2001) .... Skye Davidson
Bounce (2000) .... Abby Janello
Duets (2000) .... Liv
Intern, The (2000) .... Herself
Talented Mr. Ripley, The (1999) .... Marge Sherwood
Shakespeare in Love (1998) .... Viola De Lesseps
Perfect Murder, A (1998) .... Emily Bradford Taylor
Hush (1998) .... Helen Baring
Sliding Doors (1998) .... Helen Quilley
Great Expectations (1998) .... Estella
Out of the Past (1998) (voice) .... Sarah Orne Jewett
Sydney (1996) .... Clementine
Emma (1996) .... Emma Woodhouse
Pallbearer, The (1996) .... Julie DeMarco
Moonlight and Valentino (1995) .... Lucy Trager
Se7en (1995) .... Tracy Mills
Jefferson in Paris (1995) .... Patsy Jefferson
Mrs. Parker and the Vicious Circle (1994) .... Paula Hunt
Flesh and Bone (1993) .... Ginnie
Malice (1993) .... Paula Bell
Deadly Relations (1993) (TV) .... Carol Fagot Holland
Cruel Doubt (1992) (TV) .... Angela Pritchard
Shout (1991) .... Rebecca
Hook (1991) .... Young Wendy Moira Angela Darling
---